In collaboration with the Kennedy Chess Club, we are hosting a chess tournament on Friday, March 31st from 4:30-8:00 PM!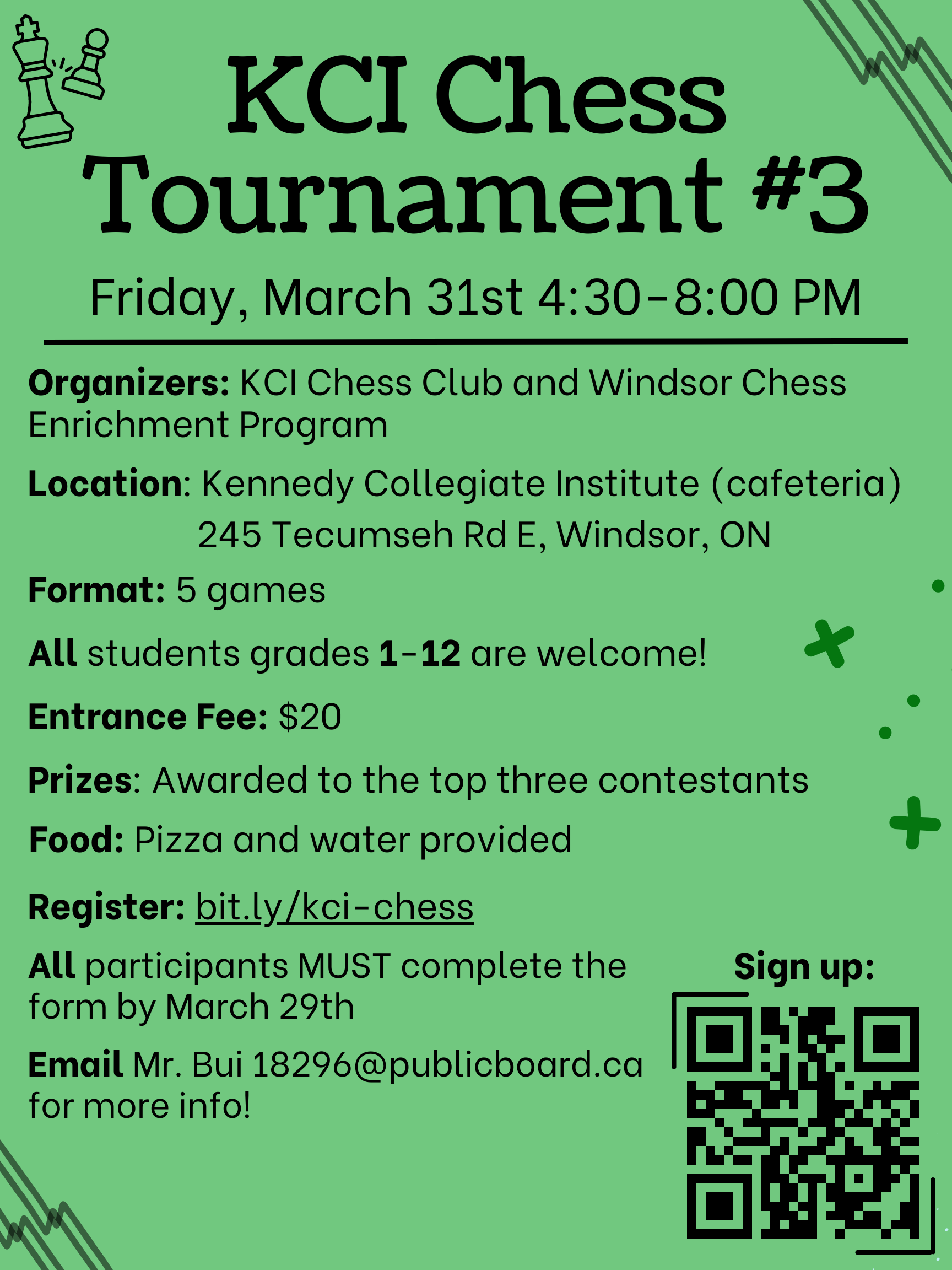 Location:
Honorable W.C. Kennedy Collegiate (245 Tecumseh Rd E. Windsor, ON) in the school cafeteria
Directions: Google Maps
Schedule
4:30 - 5:00 Registration and Opening Ceremony
5:00 - 5:30 Round 1
5:30 - 6:00 Dinner break
6:00 - 8:00 Rounds 2-5
Age groups:
Grades 1-12, players grouped by grade depending on number of entrants
Format:
Unrated
Entry Fee:
$20 paid during the registration period on March 31st.
Food:
Pizza is included in the entry fee. Additional items may be available for purchase.
Registration:
All participants MUST complete this form before March 29th: Registration Link
Capacity may be limited. Registration is completed after payment at the event.
Prizes:
Awarded to the top competitors in each group
Hope to see you there!
-KCI Chess Club and Windsor Chess Enrichment Program