The Windsor Chess Enrichment Program March Session is starting soon!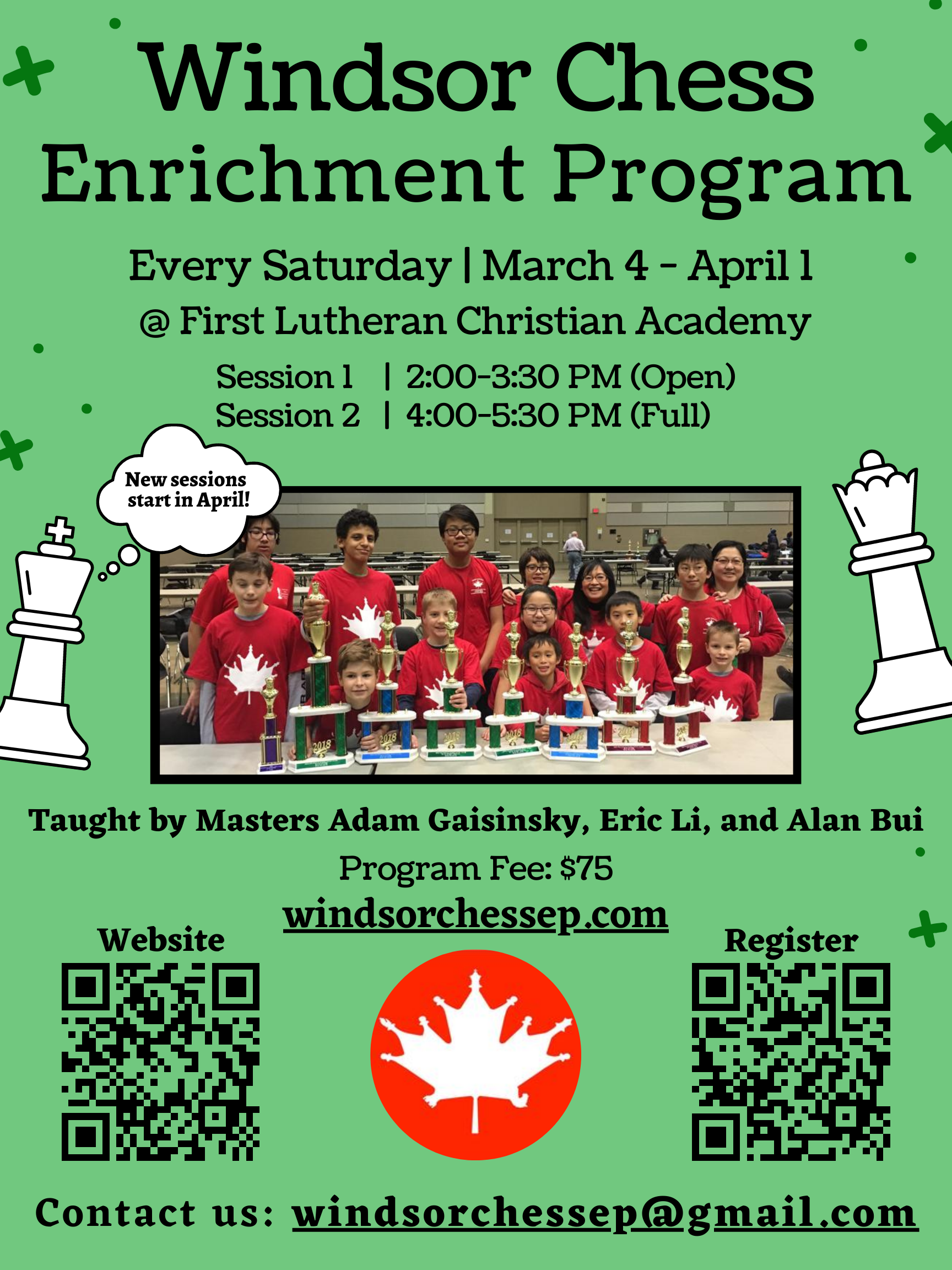 What is it?
The Windsor Chess Enrichment Program is a program specially-designed to build on a students' chess skills. Students learn new techniques in lessons and are able to practice them in training games, while being submerged in an environment filled with like-minded individuals! It is a great place to learn and meet new friends along the way!
Where is it?
The program runs at First Lutheran Christian Academy: 3850 Locke St, Windsor, ON N9G 1S1 Google Maps
When is it?
The program runs from 2:00 - 3:30 PM Eastern Time on Saturdays. The program starts on March 4th and goes until April 1st. A new session will start after that!
Schedule
2:00 - 2:45 | All classes start
2:45 - 3:30 | Students play training games
What will it cost me?
The program fee is $75 for the entire session. If you would like to try the program out, we offer one free trial day to new students!
How do I register?
You can register by completing the form at this link
Who is teaching?
Lessons are taught by Candidate Master Adam Gaisinsky, Eric Li, and Alan Bui. More details can be found here: About the Teachers